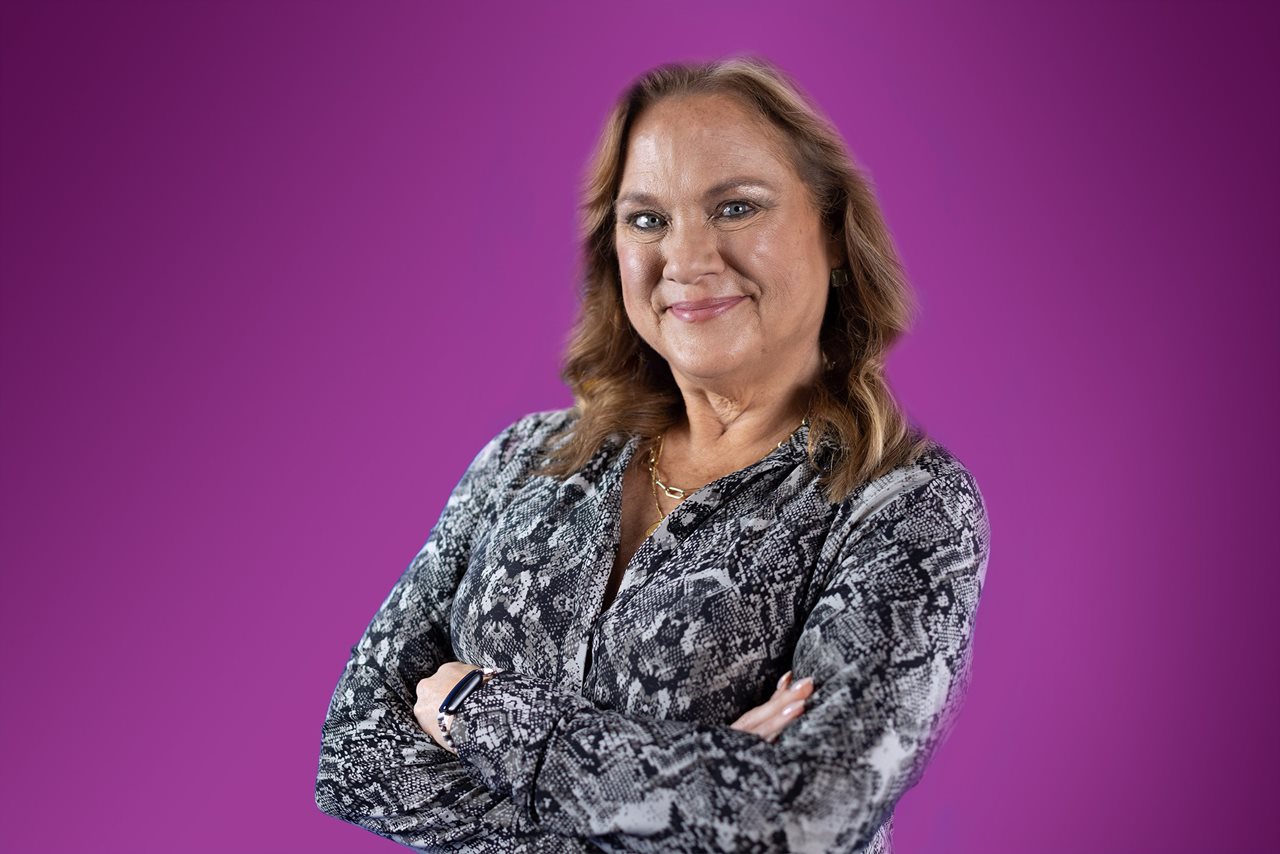 Real patient taking CONTRAVE at the time of her interview in January 2023 and compensated for sharing her inspiring story. Individual results may vary.
(BPT) - If you've had difficulty managing your weight throughout your life, you're certainly not alone. Like project manager Janet, many people search for positive solutions to reach and maintain a healthier weight, but often find themselves in a spiral of self-defeating thoughts that can be hard to overcome.
'I've struggled with managing my weight my entire life,' recalled Janet. 'My eating behavior led to decades of weight gain, accompanied by physical and emotional pain.'
Seeking to improve her situation, Janet hoped that her healthcare providers could be a helpful resource, but found herself disappointed by their responses.'For years, I sought help from my doctors, only to be regularly shut down with my concerns. I felt embarrassed that my struggles were being dismissed by someone who was supposed to be helping me, yet couldn't even look me in the eye when discussing weight,' Janet said. 'They never took the time to help me; it was always 'just eat right and exercise.''
Because she was unable to find specific direction and help from her doctors, Janet often felt worse about herself.'Stress was a main trigger for my eating as there was so much to juggle between working full-time, raising children and family obligations. When I felt disappointed because something wasn't going right for me, I would spiral into a negative mindset. I would start to think that nobody cared if I took care of myself or not, or that I deserved snacks because of a situation, and that eating would make me feel better,' Janet explained. 'These thought patterns only prompted me to eat more. I could easily power through bags of cookies and chips with no stop button in sight.'
Fortunately, she found a healthcare provider who took her concerns seriously and helped her come up with concrete solutions.'I felt like I was being given up on until I finally found a nurse practitioner who listened to me and who was truly on my side,' said Janet. 'She was the one who finally told me there is something else I can do alongside diet and exercise. That's when I found out about the medication CONTRAVE®(naltrexone HCI/bupropion HCl).'
What is CONTRAVE?
CONTRAVE is a prescription weight-loss medicine that may help some adults with a body mass index (BMI) of 30 kg/m2 or greater (obese), or adults with a BMI of 27 kg/m2 or greater (overweight) with at least one weight-related medical problem such as high blood pressure, high cholesterol, or type 2 diabetes, lose weight and keep the weight off. CONTRAVE should be used with a reduced-calorie diet and increased physical activity. It is not known if CONTRAVE changes your risk of heart problems or stroke or of death due to heart problems or stroke. It is not known if CONTRAVE is safe and effective when taken with other prescription, over-the-counter, or herbal weight-loss products. CONTRAVE is not approved to treat depression or other mental illnesses, or to help people quit smoking (smoking cessation).
CONTRAVE can cause serious side effects including:
Suicidal thoughts or actions: One of the ingredients in CONTRAVE is bupropion. Bupropion has caused some people to have suicidal thoughts or actions or unusual changes in behavior, whether or not they are taking medicines used to treat depression. Bupropion may increase the risk of suicidal thoughts or actions in some children, teenagers, and young adults within the first few months of treatment. If you already have depression or other mental illnesses, taking bupropion may cause it to get worse, especially within the first few months of treatment.
Continue reading for additional Important Safety Information.
The weight-loss journey
'My journey wasn't easy. Alongside the physical part of losing weight, I had to confront my lifelong relationship issues with food,' explained Janet. 'I spent the first year of my journey directly evaluating my relationship with food to figure out how and why I used food as a coping mechanism. I needed to heal a lot of hurt and lingering self-negativity to make room for healthier changes in my life.'
CONTRAVE helped Janet get to a point where she no longer needed to reach for food as a comfort. 'I know now that I can manage those triggers and cravings in healthier ways,' she added.
As part of her journey, Janet began walking, then added spinning, running and fitness classes to her regular exercise routine - and grew to love moving again. 'Working out had been so important to me in my 20s and 30s, and it was something that I loved,' Janet said. 'Fitness has once again become a passion and a priority in my self-care.'
Today, Janet enjoys taking walks with her daughter, and embraces the internal peace and self-acceptance that have become her biggest weight-loss victories.
'I have now been on CONTRAVE for over two years, and it has been such a phenomenal experience,' Janet described. 'I worked really hard, but CONTRAVE gave me the foundation I needed to lose weight. Success continues to build and further change my life. I learned that not only am I capable of positive change, but I'm worthy of it.'
If you're struggling with your own weight-loss journey, learn more at CONTRAVE.com.
IMPORTANT SAFETY INFORMATION (continued)
While taking CONTRAVE, you or your family members should pay close attention to any changes, especially sudden changes, in mood, behaviors, thoughts, or feelings. This is very important when you start taking CONTRAVE or when your dose changes.
Stop taking CONTRAVE and call a healthcare provider right away if you or your family members notice any of the following symptoms, especially if they are new, worse, or worry you: thoughts about suicide or dying; attempts to commit suicide; depression; anxiety; feeling agitated or restless; panic attacks; irritability; aggression, anger, or violence; acting on dangerous impulses; an extreme increase in activity and talking; other unusual changes in behavior or mood; trouble sleeping.
CONTRAVE is not approved for use in children under the age of 18.
Do not take CONTRAVE if you have uncontrolled high blood pressure; have or have had seizures; use other medicines that contain bupropion such as WELLBUTRIN, WELLBUTRIN SR, WELLBUTRIN XL, APLENZIN and ZYBAN; have or have had an eating disorder called anorexia or bulimia; are dependent on opioid pain medicines or use medicines to help stop taking opioids, or are in opiate withdrawal; drink a lot of alcohol and abruptly stop drinking, or use medicines called sedatives (these make you sleepy), benzodiazepines, or anti-seizure medicines and stop using them all of a sudden; are taking or have taken medicines called monoamine oxidase inhibitors (MAOIs) in the past 14 days; or are allergic to any of the ingredients in CONTRAVE. Tell your healthcare provider about all of your medical conditions including if you have: depression or other mental illnesses; attempted suicide; seizures; head injury; tumor or infection of brain or spine; low blood sugar or low sodium; liver or kidney problems; high blood pressure; heart attack, heart problems, or stroke; eating disorder; drinking a lot of alcohol; prescription medicine or street drug abuse; are 65 or older; diabetes; pregnant or planning to become pregnant; or breastfeeding.
Tell your healthcare provider about all the medicines you take, including prescription and over-the-counter medicines, vitamins, and herbal supplements.
CONTRAVE may cause serious side effects, including:
Seizures. There is a risk of having a seizure when you take CONTRAVE. The risk of seizure is higher in people who take higher doses of CONTRAVE, have certain medical conditions, or take CONTRAVE with certain other medicines. Do not take any other medicines while you are taking CONTRAVE unless your healthcare provider has said it is okay to take them. If you have a seizure while taking CONTRAVE, stop taking CONTRAVE and call your healthcare provider right away.


Risk of opioid overdose. Do not take large amounts of opioids, including opioid-containing medicines, such as heroin or prescription pain pills, to try to overcome the opioid-blocking effects of naltrexone. This can lead to serious injury, coma, or death.

Get emergency medical help right away if you take opioids and you:

have trouble breathing
become very drowsy with slowed breathing
have slow, shallow breathing
feel faint, very dizzy, confused, or have unusual symptoms



Sudden opioid withdrawal. People who take CONTRAVE must not use any type of opioid including street drugs, prescription pain medicines, cough, cold, or diarrhea medicines that contain opioids, or opioid dependence treatments, for at least 7 to 10 days before starting CONTRAVE. Using opioids in the 7 to 10 days before you start taking CONTRAVE may cause you to suddenly have symptoms of opioid withdrawal when you take it. Sudden opioid withdrawal can be severe, and you may need to go to the hospital. Tell your healthcare provider you are taking CONTRAVE before a medical procedure or surgery.


Severe allergic reactions. Stop taking CONTRAVE and call your healthcare provider or go to the nearest hospital emergency room right away if you have any of the following signs and symptoms of an allergic reaction: rash, itching, hives, fever, swollen lymph glands, painful sores in your mouth or around your eyes, swelling of your lips or tongue, chest pain, or trouble breathing.


Increases in blood pressure or heart rate. Some people may get high blood pressure or have a higher heart rate when taking CONTRAVE. Your healthcare provider should check your blood pressure and heart rate before you start taking, and while you take CONTRAVE.


Liver damage or hepatitis. Stop taking CONTRAVE and tell your healthcare provider if you have any of the following symptoms of liver problems: stomach area pain lasting more than a few days, dark urine, yellowing of the whites of your eyes, or tiredness. Your healthcare provider may need to stop treating you with CONTRAVE if you get signs or symptoms of a serious liver problem.


Manic episodes. Bupropion can cause some people who were manic or depressed in the past to become manic or depressed again.


Visual problems (angle-closure glaucoma). Signs and symptoms may include: eye pain, changes in vision, swelling or redness in or around the eye. Talk with your healthcare provider to find out if you are at risk for angle-closure glaucoma and to get treatment to prevent it if you are at risk.


Increased risk of low blood sugar in people with type 2 diabetes mellitus who also take medicines to treat their diabetes (such as insulin or sulfonylureas). You should check your blood sugar before you start taking CONTRAVE and while you take CONTRAVE.
The most common side effects of CONTRAVE include nausea, constipation, headache, vomiting, dizziness, trouble sleeping, dry mouth, and diarrhea. These are not all of the possible side effects of CONTRAVE.
You are encouraged to report negative side effects of prescription drugs to the FDA. Visit www.fda.gov/medwatch or call 1-800-FDA-1088.
Please see Full Prescribing Information, including Medication Guide, for CONTRAVE.
CONTRAVE® is a registered trademark of Currax Pharmaceuticals LLC. All other trademarks are the property of their respective owners.
© 2023 Currax Pharmaceuticals LLC. CON 1572-001 03/23
Source: BrandPoint